Nattam, Kailasanathar Temple
Historical background
Sited in Dindigul district, Tamil Nadu, Nattam (Nattam Kovilpatti) is a small town some 40 km north of Madurai. Its main attraction is the west-facing Shaiva Kailasanathar temple, with its sub-shrine, dedicated to Senbogavalli Amman.
Read more
The core of the Kailasanathar temple is believed to date of the Pandya era, between the 13th and the 14th centuries. During the late 16th and 17th centuries, the Nayakas were responsible for substantially enlarging the temple. Dating of this period and particularly interesting is the pillared hall immediately before the entrance to the second enclosure of the temple. Its six engaged columns are embellished by sculptures, possibly portraits of donors. On its ceiling, is a unique set of iconic and topographic paintings. The central part of the ceiling, consisting of three registers, shows both deities as well as portraits, whereas twenty six views of temples, arranged into four and three registers occupy respectively the north and south portions of the ceiling.
All the temples depicted, but one, the Kashi Vishvanatha, are either in Tamil Nadu or in modern day Andhra Pradesh. The particular form of the deity worshipped at each site is carefully rendered. Typical features of the landscape, such as the hills at Alagar Koyil, Tirupati, Palani and Tirupparankundram or the ocean at Rameswaram are emphasised. Elements which play a pivotal role in the lore of individual temples are clearly rendered e.g. the sacred tree, at both Tiruvanaikkaval and Tiruvidaimarudur. Last but not least, animal and human devotees such as is the case at Srikalahasti, are prominently depicted. All the vignettes are provided with bilingual inscriptions in Telugu and Tamil.
From the surviving inscriptions identifying the portraits, it appears that members of the merchant community were the main patrons of the paintings.
The paintings on the ceiling of the porch of the Senbogavalli Amman shrine depict the events leading to the miraculous the birth of Kumara, and the equally miraculous birth of the goddess Minakshi, the patron goddess of the nearby city of Madurai. Unfortunately, a large portion of the ceiling is in a sad state of disrepair, so it is difficult to make out the subject matter of the paintings.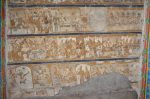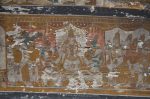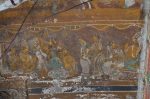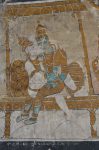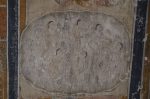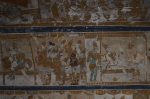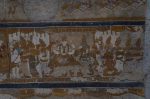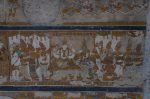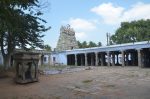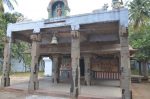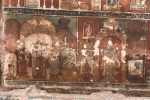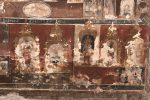 1
2
3
…
7
Next »