Tiruvarur, Tyagaraja Temple
Historical background
Tiruvarur, in the heart of the Kaveri Delta, some 53 km east of Thanjavur, is renowned for the Tyagaraja temple, one of the most important Shaiva sacred sites of southern India. This large temple complex enshrines twin sanctuaries, the first dedicated to Tyagaraja, the form of Shiva together with his consort Uma and their son, Skanda-Murugan, sited immediately to the south of the second, the foundational shrine, dedicated to Valmikinatha i.e.Shiva as the Lord of the Anthill. Both shrines date back to the 11th century and were among those especially honoured by the Cholas. Later additions to the complex date of the Vijayanagara, Nayaka, and Maratha rule.
Read more
Of particular interest are the 17th century ceiling and wall paintings in the Devasiriya mandapa, illustrating important legends connected with this site. One, on the north wall, summarises the complex foundational myth of the temple by simply showing an anthill, where Shiva, as Valmikinatha has taken residence.
Immediately near it, is the story of the Chola king Manuniti, 'establisher of Manu's justice', a devotee of Shiva. According to the legend, he did not hesitate to run over his own son, whose chariot had run over and killed a calf.  Shiva, moved by the king's sense of justice, appeared before him and revived the prince and the calf.
The third narrative, laid out on the ceiling, is that of yet another devotee of Shiva, the monkey-faced Chola king, Muchukunda. In a former life Muchukunda was a great devotee of Shiva. The god, pleased with his piety, blessed him to be born as a Chola king. Muchukunda, renowned for his valour, was instrumental in helping Indra to win the battles against the asuras. As a reward Indra gave him the image of Tyagaraja. On returning from Indra's heaven, Muchukunda installed the image at Tiruvarur, at the side of that of Valmikinatha.
Besides the Muchukunda story, the murals on the ceiling depict in great detail the Panguni Uttiram and the Vasantotsava festivals. Twice a year the deity's festival image, Chandrashekhara, is taken from its sanctuary to the Devasiriya mandapa in the outer precinct of the temple. During the Panguni Uttiram festival, in March-April, the image leaves the temple and is paraded on various vahanas through the streets skirting it. In April-May at the climax of the Vasantotsava (Spring festival) celebrations Chandrashekhara rides through the street on an impressive ceremonial chariot.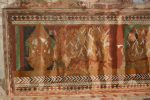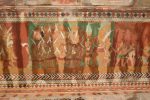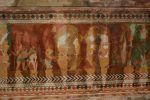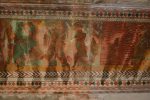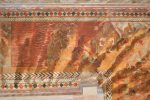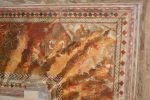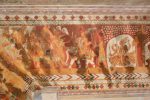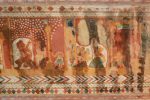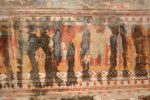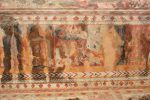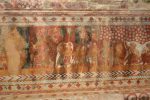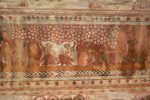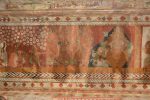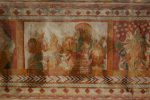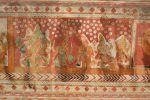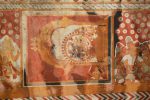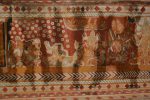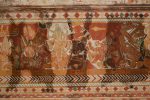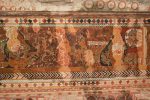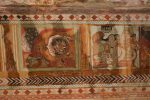 1
2
3
…
5
Next »